Building Materials

Click on ICON to Display Home Page

Click on ICON for E Mail
---
CIRCLE SUPPLY-SUSSEX 175 RT 23 N SUSSEX, NJ 07461-3101 973-875-5106
CONKLIN HOME & BUILDING CTR 346 MAIN ST OGDENSBURG, NJ 07439-1016 973-827-9110
J & R BUILDING PRODUCTS 32 RIVER RD MONTAGUE, NJ 07827-3226 973-293-7294
JUMP LUMBER CO 453 US HIGHWAY 206 S NEWTON, NJ 07860-6005 973-383-3021
NORGE BUILDERS INC HAMBURG, NJ 07419 973-209-7949
NORTHWEST BUILDING SUPPLY INC HIGHWAY 206 S ANDOVER, NJ 07821 973-786-5151
POLOWY STONE & MASON SUPPLY 27 ROUTE 94 NEWTON, NJ 07860 973-579-2224
ROWLEY BUILDING PRODUCTS 41 WOODPORT RD SPARTA, NJ 07871-2417 973-729-3155
TIMPLEX CORP 1370 STATE RT 23 SUSSEX, NJ 07461-3605 973-875-5500
VALLEY MASON SUPPLY 96 VERNON XING VERNON, NJ 07462-9331 973-764-3232

---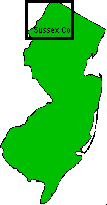 Return to Sussex On Line

Return to the Directory

Current Listing
© Copyright 1997 The Design Innovators
The Information contained within this site is the sole property of the Design Innovators and can not be reproduced for any reason without written permission.
The Design Innovators have taken every step possible to ensure the accuracy of all information, and can not be held responsible for any inaccuracies or typographical errors.
SussexOnline.com is a registered trade name in Sussex County.